A Sharing:
Today, 22 April 2020 is the 50th anniversary of Earth Day.
As I celebrate this day, I recall the day I met Lyon last year who later introduced me to his boss from Gardens with Purpose (GWP), Joanne Ng, the top Organic Gardening Trainer and Organic Lifestyle Consultant in Singapore.
With no knowledge of organic gardening, I enrolled for the 2.5 hrs Workshop on Homegrown Organic Vegetables conducted by GWP in Clare's Enrichment Corner, Yishun. After some months of growing my own organic vegetables like Chye Sim, Chinese cabbage, Lettuce, Kow Pek Chye, etc I decided to embark on growing more organic vegetables for self sufficiency, healthier lifestyle as well as to go more green to care for our common home, our earth. This prompted me to enrol for their full day Workshop which is Skills Future Credit claimable at a later date.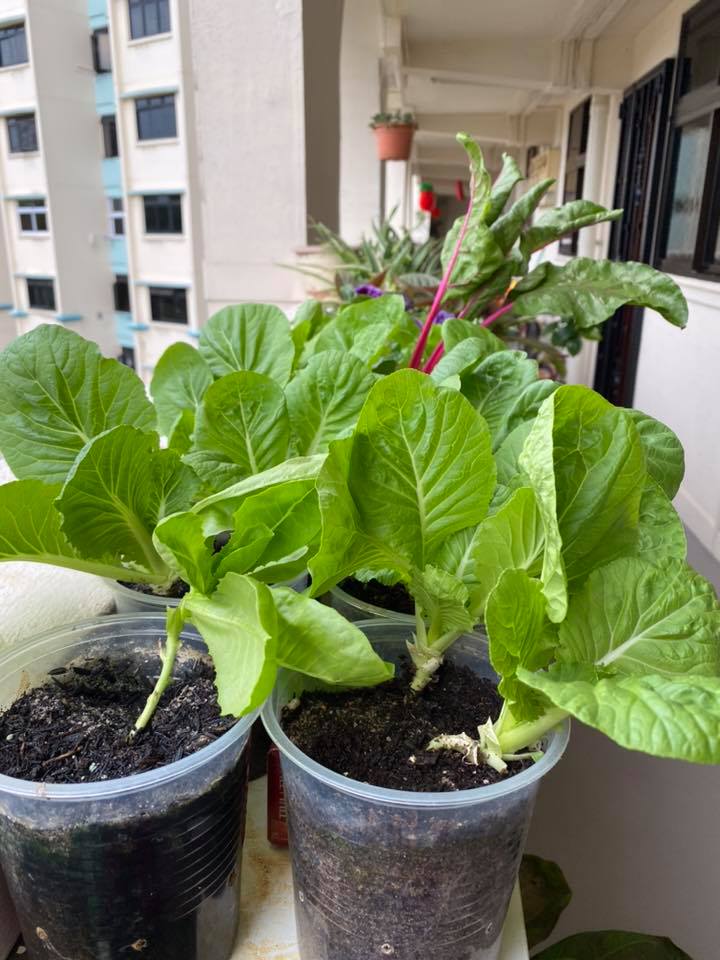 Lyon and Joanne were wonderfully helpful in so many ways. They helped to set up a vegetable wall outside my 3-room HDB flat as well as outside Clare's Enrichment Corner, Yishun. They constantly gave me advice as I experimented with other variety of vegetables like Malabar Spinach, Kailan, Brazilian Spinach, Lady Fingers, KangKong, etc. I am now growing Long Beans, Tomatoes and hope to see the fruits of my labour. I am grateful to them. Now I get to eat my own homegrown organic vegetables most of the time.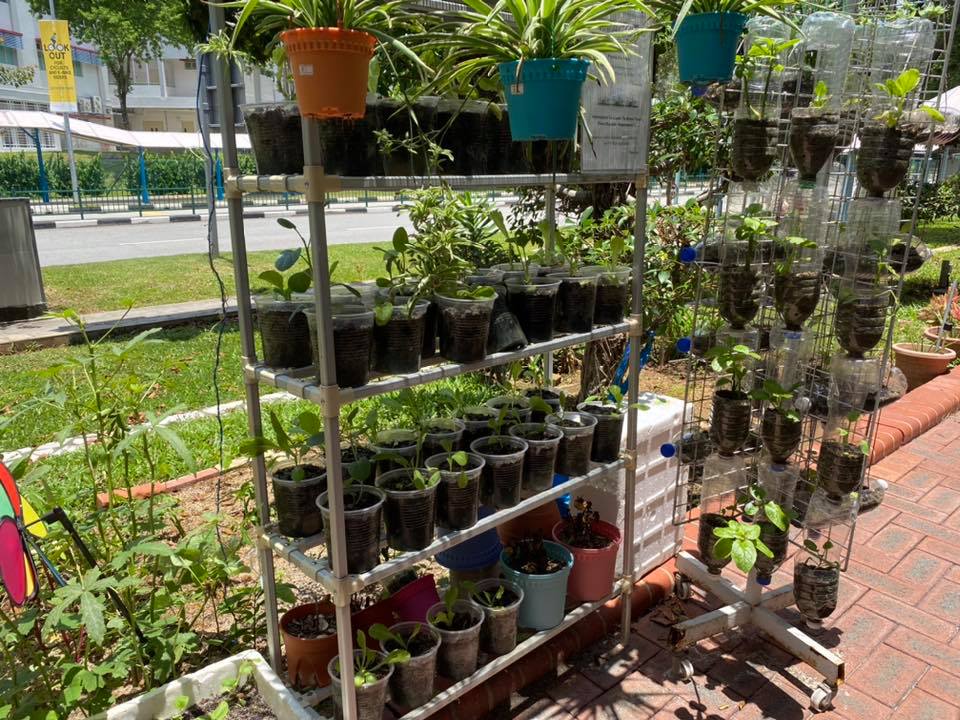 I hope that more people will start growing their own organic vegetables. Living in flats should not deter us from growing our own homegrown organic vegetables. We see the vulnerability of Singapore through this Covid-19. We must try to lessen our dependence on imports at least for our own basic consumption. If everyone grows his/her own vegetables, the impact will greatly reduce our excessive dependence on overseas growers. My house plants are living proofs that we can grow our own vegetables if we choose to.
One of the best way to achieve our government's target of 30/30 is for every household to grow his/her own vegetables at home. Even a small portion multiplied by the many households who choose to grow will add up to a great number. This is how we can help ourselves and our country. Also, we can get to experience the joy of growing our own vegetables!
– MC